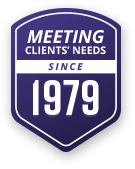 The Phoenix Group provides Design, Build and Management Services that include property development, architectural, construction, information systems and facilities management.
Our qualified staff provides conception to completion services, incorporating innovative products and solutions.
Work with Us
We recruit the best candidates, from entry-level to experienced construction professionals, and create a team that maximizes our efficiency and allows our staff to expand their skill sets.
Looking to take the next step in your career?
Contact us at: banley@phoenix.com.ky
Building Dynamic Projects in the Caribean Since 1979