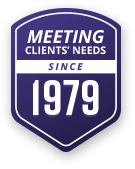 The Phoenix Group provides Design, Build and Management Services that include property development, architectural, construction, information systems and facilities management.
Our qualified staff provides conception to completion services, incorporating innovative products and solutions.
Work with Us
We recruit the best candidates, from entry-level to experienced construction professionals, and create a team that maximizes our efficiency and allows our staff to expand their skill sets.
Looking to take the next step in your career?
Contact us at: banley@phoenix.com.ky
Location, Location, Location! Released for Sale!
Phoenix is releasing this spectacular property. This is being offered as a direct land sale by Phoenix or a custom turn-key home build opportunity.
This property is part of the Citizenship-for-Investment program so Passports can be provided for multi-family as part of the purchase. The St. Kitts and Nevis passport program is well-established, well-recognized, and provides visa-free access to 154 countries worldwide, including Russia, UK, Ireland, and EU Schengen states.
Building Dynamic Projects in the Caribean Since 1979